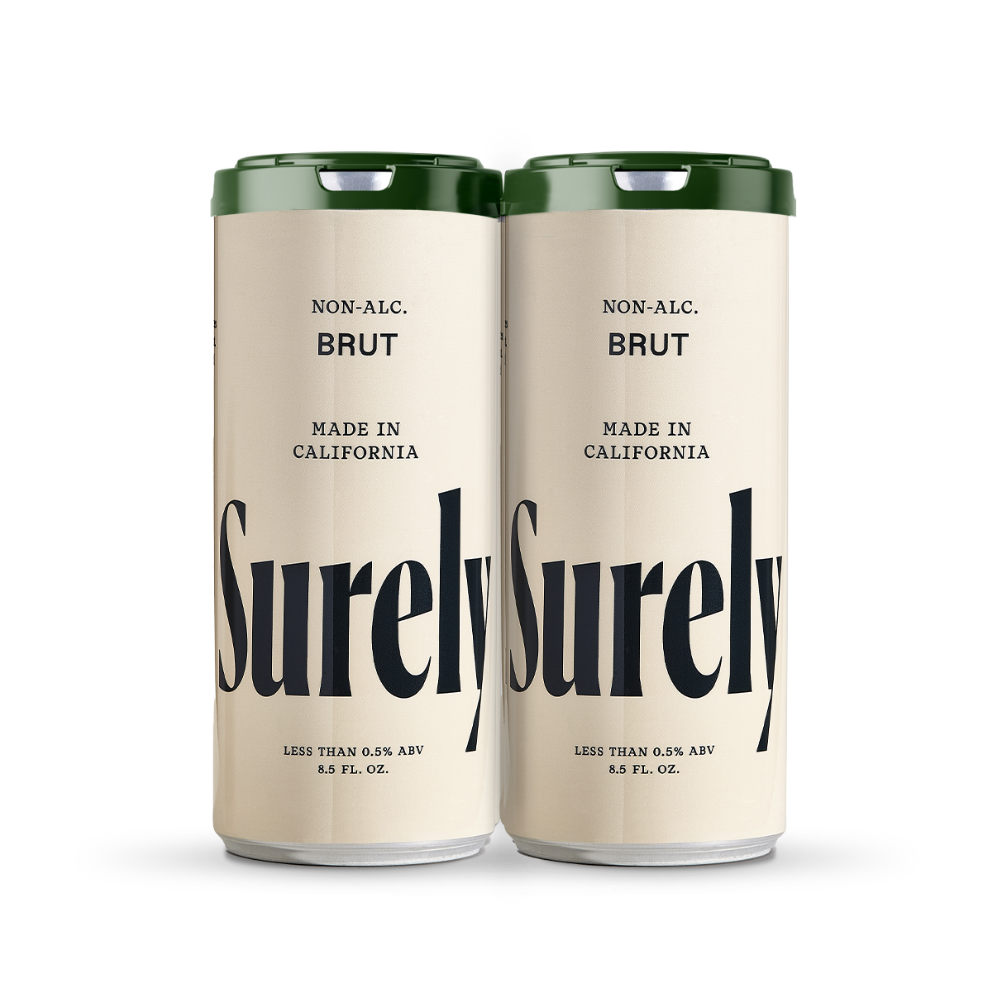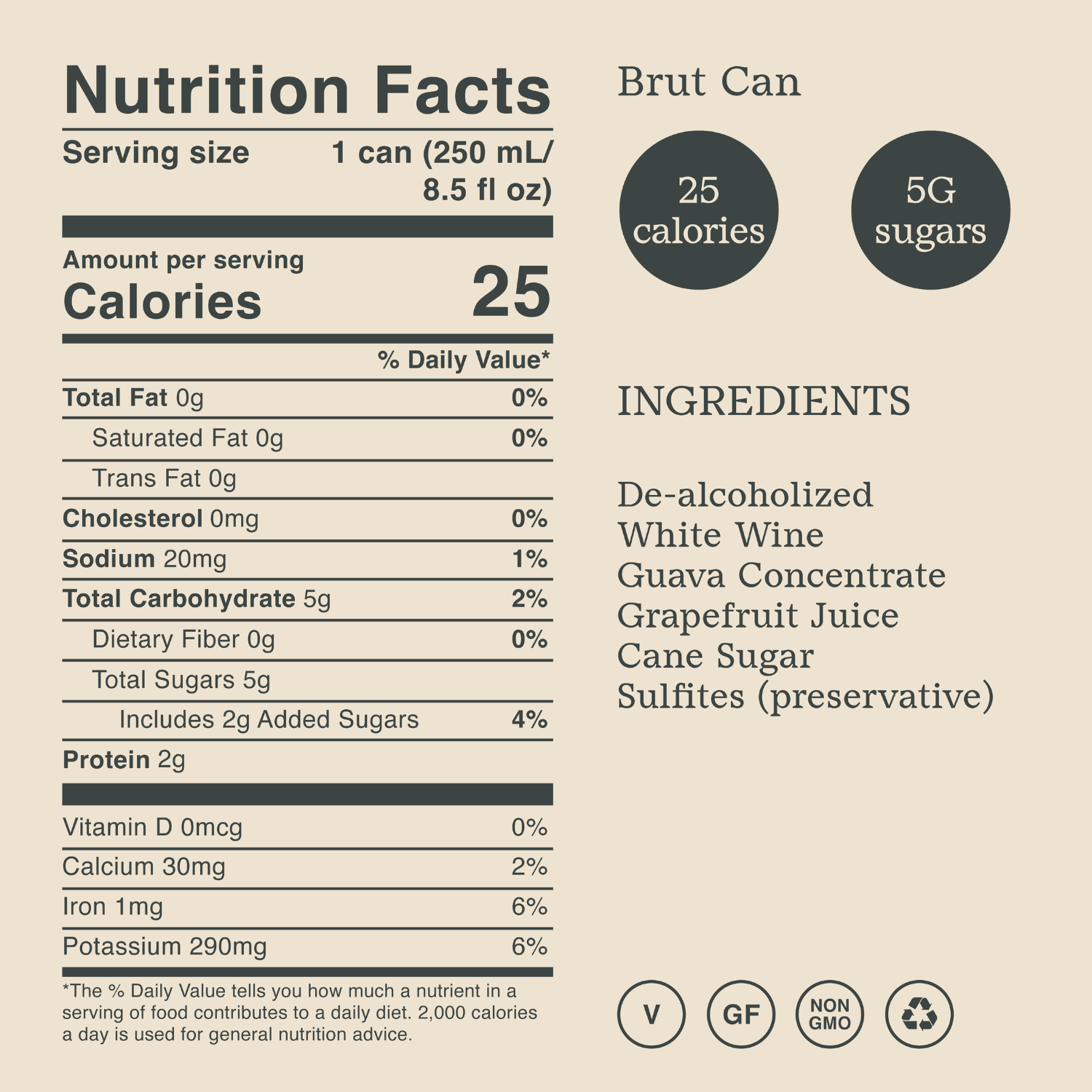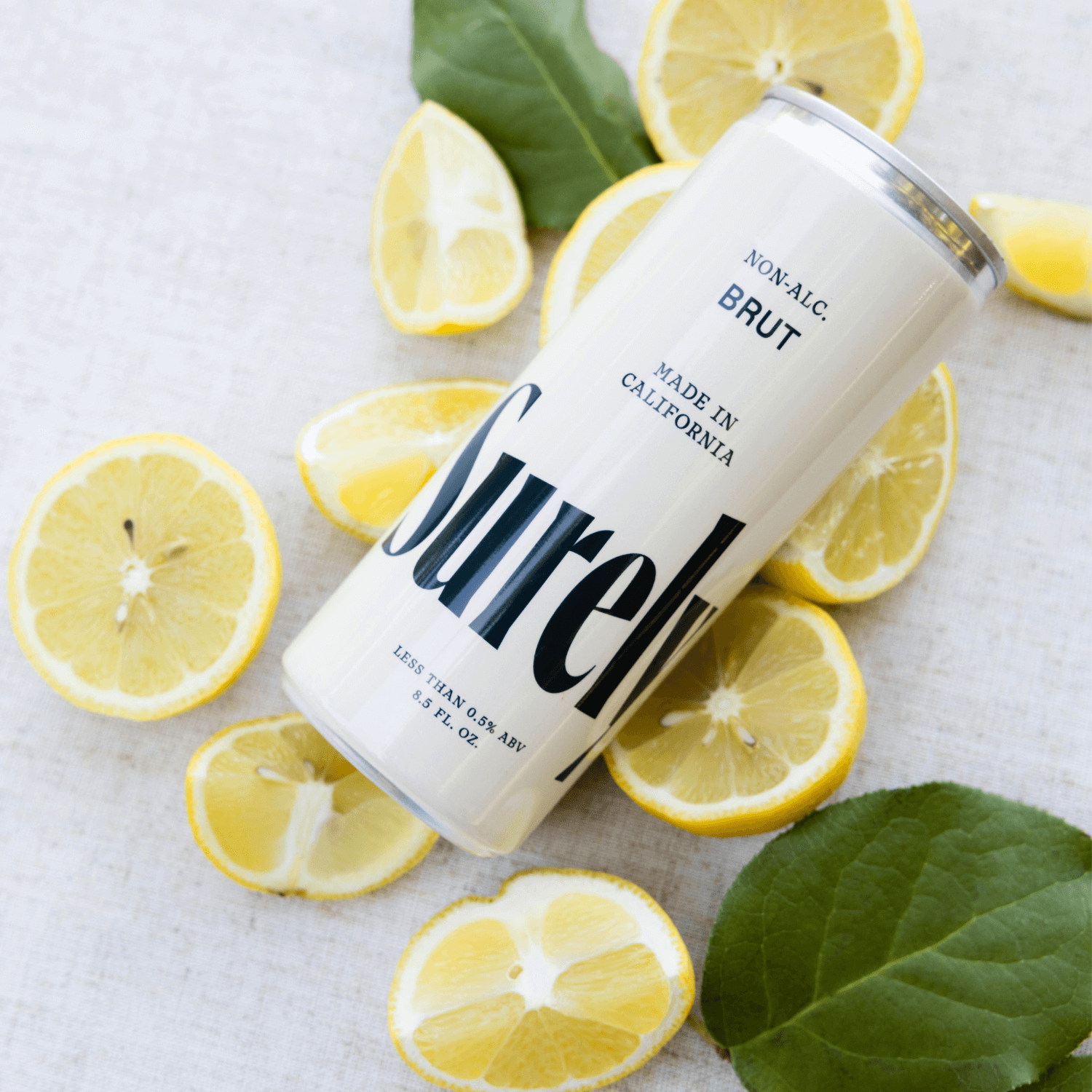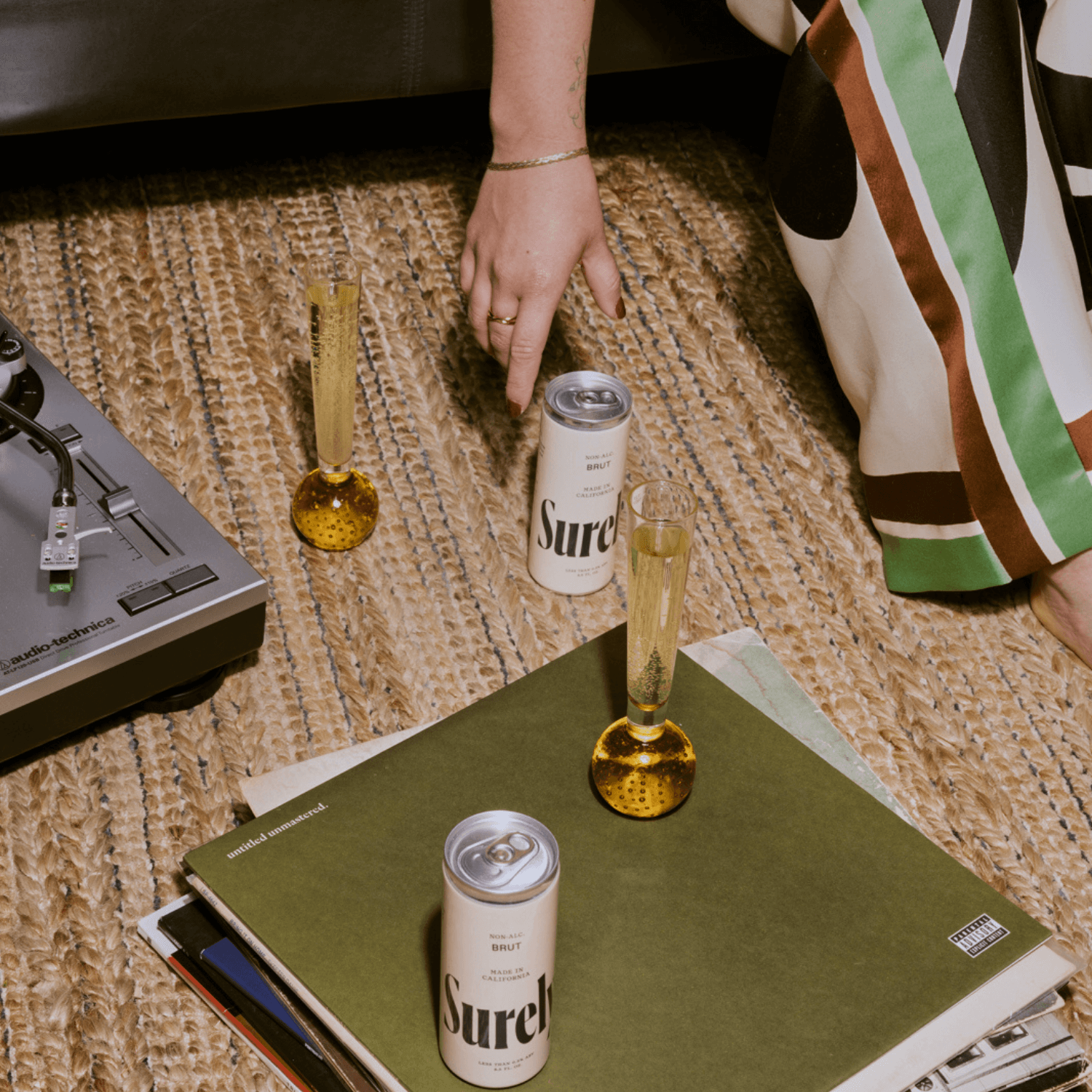 Non-Alcoholic Brut Can 4-Pack
250ml / 8.5 FL OZ.
A refreshing, low sugar, non-alcoholic brut for white wine lovers. Dry with hints of lemon, peach and passion fruit. Better than champagne.
25 Cals

5g Sugar

MADE IN CA

GLUTEN FREE
Tasting Notes
The vibrant combination of lemon, peach, and passion fruit create a rich flavor counterbalanced by full acidity creating a delightfully dry profile.
<br>
<br><b>Food Pairings:</b> Loves picnics in the park with hard cheeses, fresh veggies, and dark chocolate stylishly assembled on your favorite charcuterie board.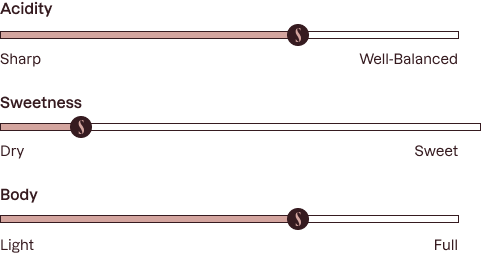 Composition
The same delicious wine you find in the Brut 750mL bottle.

Wine = De-alcoholized White wine
Fruit = Grapefruit and Guava
Sweetness = Naturally occurring

Ingredients: Dealcoholized White Wine, Guava Concentrate, Grapefruit Juice, Cane Sugar, Sulfites (preservative).
Shipping
Allow 2-3 business days in processing time and 5-8 business days for delivery after your product has shipped. 
Bubbles on the go. Bring this 4 pack along to enjoy our dry and crisp Brut anywhere you go. Even public places. Great on its own or as a base to a white wine spritz.
Made for Happier Hours.
Cucumber Mint Spritzer With Brut
You'll Need
1 bottle Brut

1/2 cup cucumber

1/4 cup fresh mint
HOW TO CREATE
Add mint and cucumber to a high speed blender or food processor. Mix on high until smooth.

Divide and pour cucumber/mint puree into two glasses. Top with Brut and garnish with extra mint leaves and sliced cucumber.