Non-Alcoholic Sparkling Rosé Single Can
250ml / 8.5 FL OZ.
$5.99
Regular price
$6.20
off
Crisp & dry non-alcoholic sparkling rosé. Get a single can of this best-seller while supplies last. NEW CUSTOMERS ONLY.
15 Cals

1g Sugar

Dry

MADE IN CA
Tasting Notes
Hints of soft strawberry, pear, and tropical fruit notes are balanced with a light acid for a full finish.
<br>
<br><b>Food Pairings:</b> Loves picnics in the park with sharp cheeses, sweet red berries, and dried apricots stylishly assembled on your favorite charcuterie board.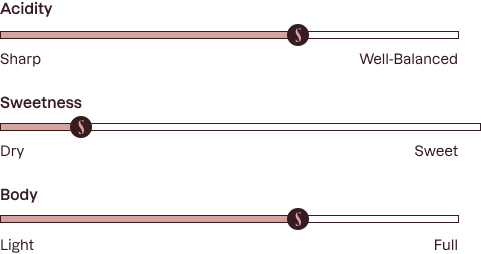 Composition
The same delicious wine you find in the Sparkling Rosé 750mL bottle.

Wine = De-alcoholized Rosé
Fruit = Grapefruit and Guava
Sweetness = naturally occurring

Ingredients: De-alcoholized California Rosé Wine, Guava Concentrate, Grapefruit Juice, Acacia Gum, Sulfites (Preservative).
Shipping
Please allow 5-8 business days for delivery after your product has shipped. 
Rosé all day without the hangover. The best intro to our #1 best seller.


Made for Happier Hours.
Strawberry Lemonade
You'll Need
1 can Sparkling Rose
1 cup strawberries
2 lemons (or 1/2 cup pre made lemonade)
1 cup water
HOW TO CREATE
Bring 1 cup of strawberries and 1 cup of water to a boil. Once bubbling set temp to low for 5 minutes. Lightly stir if needed.
Press mixture through a strainer with a back of a spoon to get all the juice out and to keep seeds from the drink 
Allow to cool or place in refrigerator. Pour cold sparkling rose into a tall glass of crushed ice
Add juice of  lemons or pre made lemonade mixture of your choice
Drizzle with strawberry syrup to taste, Stir and enjoy