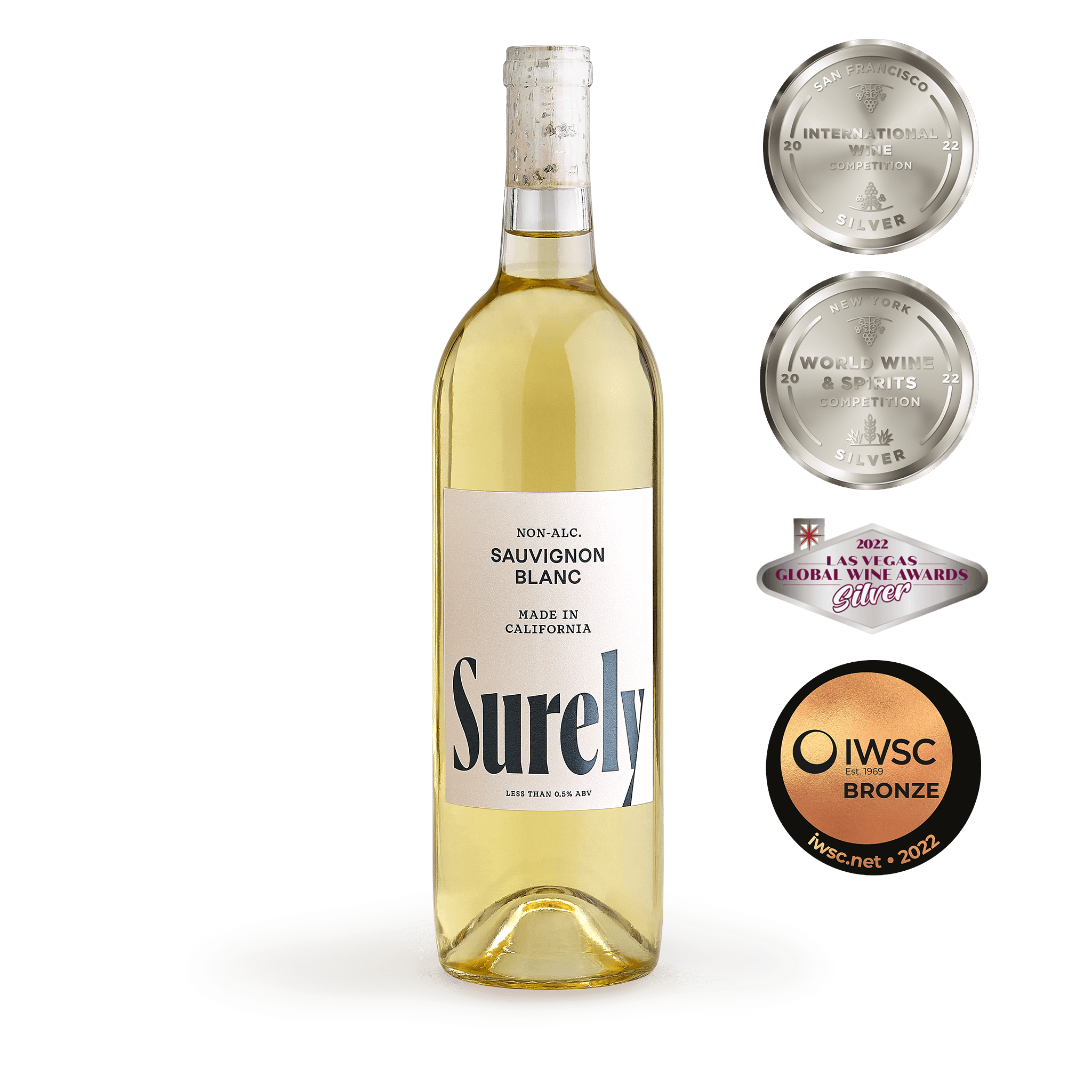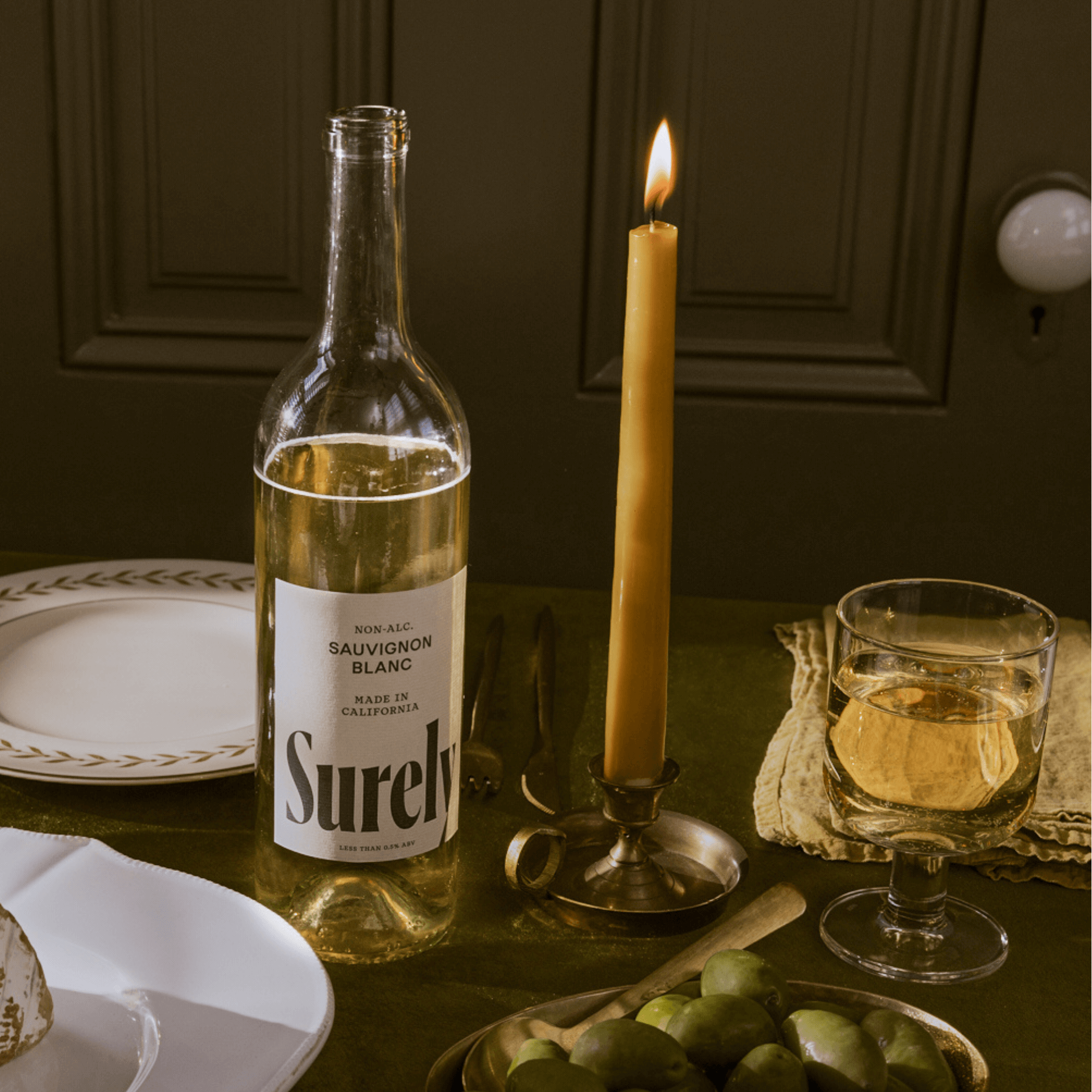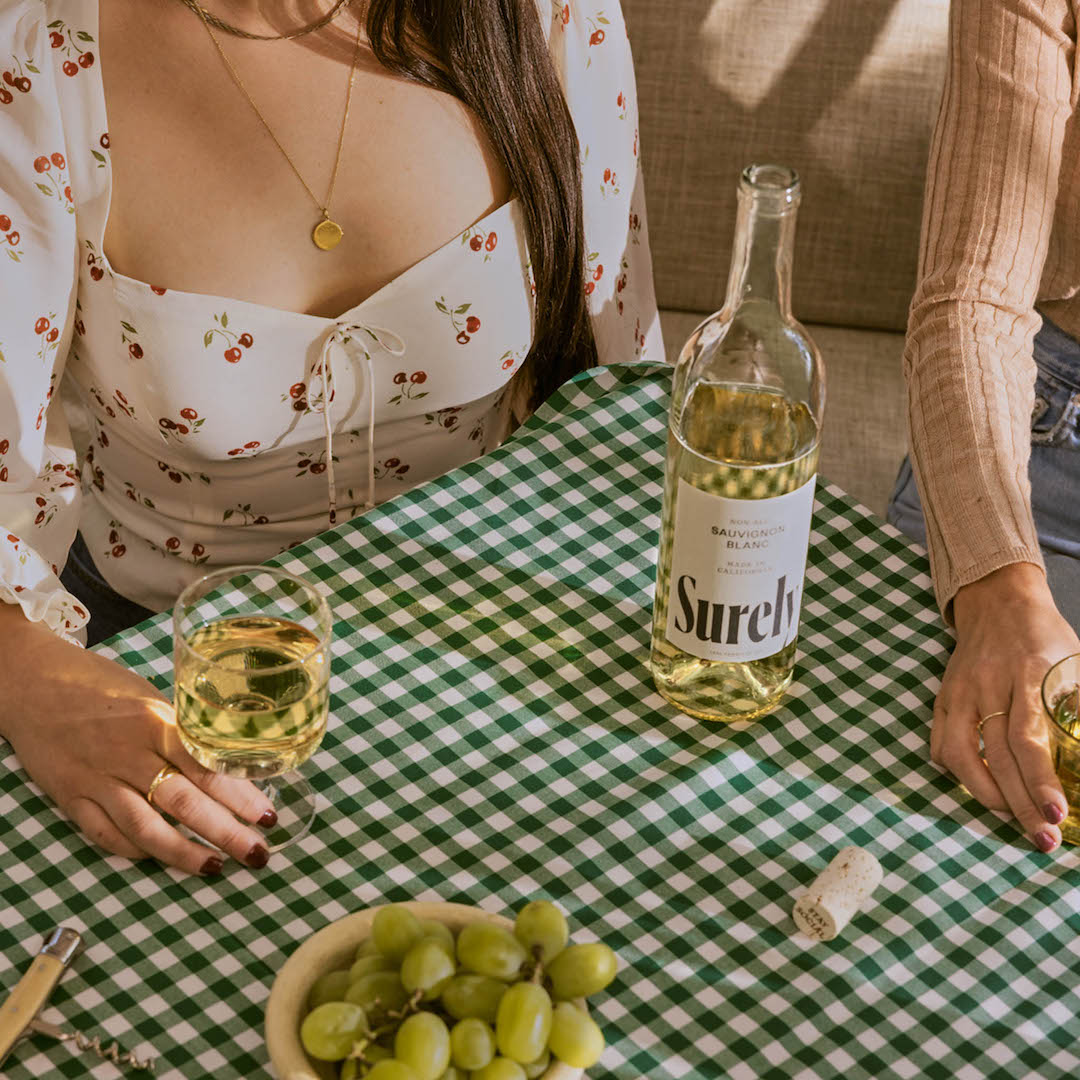 Non-Alcoholic Sauvignon Blanc
750ml / 25 FL OZ.
Award-winning alcohol-removed Sauvignon Blanc. Citrus meets pear and apple to create a crisp, bright, dry sip.
AWARD-WINNING

50 Cals

3g Sugar

MADE IN CA
Tasting Notes
Crisp, clean, and bright like a diamond. This perfectly balanced, dry Sauvignon Blanc is citrus-forward with soft pear and sweet apple notes.
<br>
<br><b>Food Pairings:</b> The perfect companion to a simple salad or chicken entreé, but also self-possessed enough to accompany a hot-n-spicy curry, soup, or noodle dish.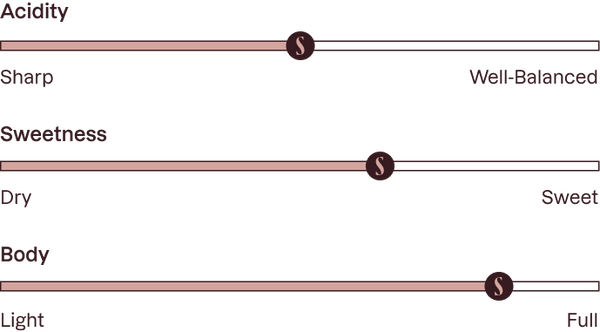 Composition
Wine = De-alcoholized Sauvignon Blanc
Fruit = Pear and Guava
Sweetness = A touch of cane sugar

Ingredients: De-alcoholized California Sauvignon Blanc Wine, Guava Concentrate, Grapefruit Juice, Passion Fruit Juice, Organic Cane Sugar, Acacia Gum, Sulfites (Preservative).
Shipping
Allow 2-3 business days in processing time and 5-8 business days for delivery after your product has shipped. 
Drink on days when you have a lot to do, or nothing at all. So refreshing you'll forget it's not alcoholic.
Made for Happier Hours.
Spritzer With Sauvignon Blanc
You'll Need
1 bottle Surely Sauvignon Blanc

2 tablespoons lemon juice

4 ounces Lemon Lime Zevia

Rosemary, lemon, assorted berries for garnish
HOW TO CREATE
Pour 4 ounces of Sauvignon Blanc into each glass.

Add 1 tablespoon lemon juice to each glass.

Top with 2 ounces of Zevia and garnish with fresh lemon slices and rosemary sprigs if desired.